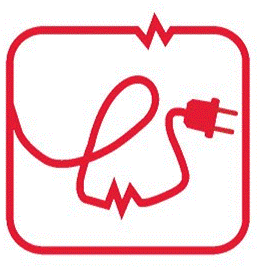 Dan Howell Electrician
Your Local Electrician
West Street, Bishopsteignton, Near Teignmouth
A Complete Service for your Home or Business
Outside and in the Garden
Make your garden a real feature and somewhere where you can relax, socialise and enjoy yourself. Garden lighting comes in a huge range with flexible water proof sockets, switches and accessories.
Passive Infra Red controlled controls can sense movement to provide light for security and convenience.
I would be happy to spend time designing garden lighting and power including the installation of pond pumps and filters.
Adding sockets and other Power Sources.
Sometimes we just haven't got enough power points in a world increasingly powered by electrical appliances. Contact me to get free impartial and no obligation quotes for adding power points in a safe and convenient way to best suit your needs.
Full or partial re-wires.
All load bearing cable has a set life span and sometimes we just need to completely replace either part or all of our our electrics. Be careful though; sometimes, with an initial Electrical Installation Condition Report (EICR also known as a periodic inspection) it may well be possible to reduce work, cost and disruption by replacing just part of your electrics where some Electricians might be keen to recommend a complete re-wire. Choosing an honest company is very important as this is a big job and must be done to a high standard, within regulations (BS7671 2008 ammended 2011) and in a way that minimises disruption and damage to the fabric of your building. As a part P registered Competent Person, I can guarantee all works and notify the building control department at your Local Authority to ensure that all work is certificated and compliant.